Residential window glass repair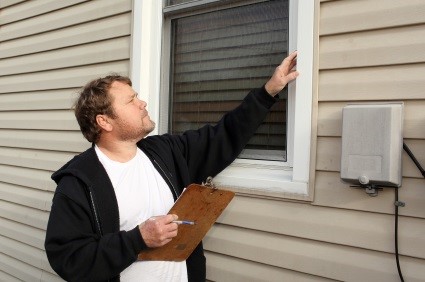 Windows are an important part of any house. When placed strategically they bring warmth and light in homes. They are not only visually important to any residence but also an important part of the structure.
Our Residential Window Glass Repair Services:
A well maintained window with clean, polished glass bring beauty to a home but they are also very susceptible to damage. The most common damage that happens to windows is often times associated with the glass. The glass in windows can get cracked, get shattered or get discolored with time leaving you worried. But you don't need to worry, you are not alone. With a professional workforce, frank assessment of the problem and honest pricing, Next Glass Works is here to tackle all your window glass issues. Whether it is an unexpected accident that has left your window glass needing repair or an ageing glass needing maintenance, Next Glass Works' residential window glass repair services are just a phone call away!
What all we repair?
Right from a minor chip, a large crack, discolored and foggy glass, or a shattered and totally wrecked glass, we repair it all. We will repair and restore your glass to look like new. And we charge fair prices too! Unlike the prevalent practice of replacing the window glass even when it can be repaired which considerably increases the expenditure, if the window glass can be repaired, we will always repair it. Never will Next Glass Works replace a window glass when it can be repaired. Window glass is the most vulnerable part of a window and most likely to get damaged due to various reasons like when your child is playing outside and a wayward ball hits the window, cracking or shattering the glass. Sudden changes in temperature causing discoloring of the glass or chipping it. A glass becoming foggy or blurry due to loose insulation and so on. No glass is too big or too small or too different for Next Glass Works' skilled team to repair. Whether your glass is thick, thin, tinted, plain, big, small or a different shape, we got it all covered. Residential window glass repair services extend to any and all windows in your home right from the large front facing window to the kitchen window to even the bathroom window. All residential window glass is included in our services. Call us and Next Glass Works will get you the repair you seek. Our company offers one of the best residential window glass repair services in the neighborhood with our skilled team and prompt and fair service. Emergency residential window glass repair. Next Glass Works is at your service 24/7, seven days a week. Just call 703-717-8780 when facing residential window glass emergency to receive prompt service with customer satisfaction guaranteed.
Why choose Next Glass Works?
1) Well versed in our Industry knowledge we promise to give only honest solutions and place your interests first. 2) Experienced in the field, we know that all homes are different and require solutions customized according to the individual problem. That is why we pride in our ability to give our best solution based on your requirements. 3) We treat each case differently, offering specific solutions and with attention to detail. 4) Contact Next Glass Works team to avail our residential widow repair services and get our experts to assess whatever damage you find in your home window and promptly solve the issue. 5) Facing an emergency and seeking residential window glass repair services? Call us anytime. We are available 24/7, seven days a week. 6) One of the best residential window repair services in WASHINGTON DC with customer satisfaction guaranteed. 7) Our prices are fair and assessment unbiased as attested to by our past happy customers who are always left satisfied with our residential window glass repair services. 8) We will never replace a residential window when it can be repaired. Our experts will repair any residential window be it the bedroom window, the front room window, the kitchen window or the bathroom window. So whenever you face a window glass repair problem in your home, just think Next Glass Works. Contact our team for booking residential window glass repair services. Our Residential window glass repair services guarantee 100% satisfaction and is one of the best in WASHINGTON DC. Call 703-717-8780 to book a service today!
Commercial window glass repair
Commercial Glass is significant for commercial foundations, yet there is a lot of issues that a property owner may experience with regards to the glass. Some are burning through many dollars just to change a wrecked glass, which is an after-effect of burglary. Here, we will clarify to you how a commercial glass repair and replacement services can be advantageous for somebody who owns a business foundation. Browsing through this article will enable you to decide if you must employ a professional company for the job in Washington DC.
Patio door repair & installation
Every patio door is different and designed differently. With so many types of patio doors available in the market, getting proper repair and installation can be daunting. But there is no need to worry, Next Glass Works is here to cater to all your patio door repair and installation needs.
Mirrors & Shower Doors Home
The times of the mold and mildew covered shower drape are numbered in the present contemporary bathroom. The cutting-edge property holder requests a bathroom that is more perfect a hygienic and stylish. A shower room that will create an impression of design and style, while simultaneously giving a situation that is free of disorder or potentially illness-causing microorganisms and shape. What's more, the one thing that will convey on these requests of development is shower door glass repair and replacement.
Free onsite estimate available with service!
Areas We Serve
Alexandria, VA
Clifton, VA
Haymarket, VA
Arlington, VA
Dulles, VA
Herndon, VA
Annandale, VA
Dumfries, VA
Leesburg, VA
Aldie, VA
Dunn Loring, VA
Fall Chruch, VA
Lorton, VA
Manassas, VA
Ashburn, VA
Fairfax, VA
Burke, VA
Fairfax City, VA
Manassas Park, VA
Bristow, VA Catlett, VA
Fairfax Station, VA
McLean, VA
Merrifield, VA
Centreville, VA
Mount Vernon
Chantilly, VA
Great Falls, VA
Gainesville, VA
Newington, VA
Northern Virginia

Accokeek, MD
Davidsonville, MD
Kensington, MD
Bowie, MD
District Heights, MD
Lanham, MD
Bethesda, MD
Fort Washington, MD
Gaithersburg, MD
Laurel, MD
Beltsville, MD
Germantown, MD
Montgomery, MD
Capitol Heights, MD
Glen Echo, MD
Occoquan Oxon Hill, MD
Chevy Chase Clinton, MD
Greenbelt, MD
Potomac, MD
Collage Park, MD
Garrett Park Hyattsville, MD
Riverdale, MD
Southern Maryland