Patio door repair & installation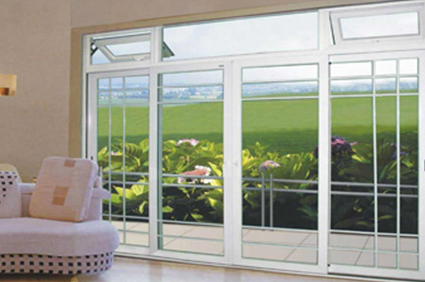 Every patio door is different and designed differently. With so many types of patio doors available in the market, getting proper repair and installation can be daunting. But there is no need to worry, Next Glass Works is here to cater to all your patio door repair and installation needs.
Our Patio Door Repair and Installation Services:
Next Glass Works has a skilled team that specializes in repairing and Installing the many varieties of patio doors available in the Market. Whether it is a sliding patio door, a swinging patio door or a Folding one, we work on all. Even French doors are not outside our skill set.
Which type of patio door should I get installed?
Every house is different and your requirements matter to us. Here are the different types of patio door to help you make an informed decision: 1) Sliding Patio Door – As the name suggests, these types of patio doors consist of two parallel planes of glass that slide to open. Generally, one side is stationary and the other opens by being dragged across a track. These types of patio doors can either be installed within a grove or suspended from a track. 2) Folding Patio Door- These types of patio doors are joined by several hinges and the folds open on these hinges. 3) Swinging Patio Door- These are hung by hinges in pairs and meet in the middle. Swinging doors are often also called French door but a true French door is a large rectangular door with two panes of glass.
What material is suited to my needs?
Deciding the right material for your patio doors is one of the most important steps to get the desired end product. There are so many door frame materials and finishes to make a patio door. You can choose finer glass, vinyl or go the traditional wood route. Each of these has its advantages and disadvantages. Your budget is also an important factor. How much are you willing to spend in installation and then in maintenance. The location of the door also plays a part in deciding the right material to choose from. Do you want a patio door that faces the front? Will it face the sunlight all day? Is it near a busy road with lots of noise? Does it face lots of dust and pollution?
How to decide if your patio door can get repaired or needs replacement?
Deciding when to replace a patio door is confusing and can be expensive. But you can save your hassle by knowing when it is still repairable. A patio door that is broken can not only be a security risk but also a source of discomfort. Not to mention also not very visually appealing. A small chip, crack, even a loose frame are some of the things that don't make a patio door need replacement. They can be repaired easily.
Why choose Next Glass Works?
1) A team of highly skilled professionals well versed in industry knowledge. 2) Call Next Glass Works for an unbiased review of the problem and a reasonable solution from our industry skilled team. 3) Call at 703-717-8780 for getting your patio door repaired or installed on an urgent basis. We are there for you 24/7. 4) We offer a variety of services to customize, repair and replace your patio doors. Right from sliding patio doors to all-weather glass patio doors, we do it all. 5) All our services come at fair pricing that can be attested to by having so many satisfied customers. 6) We know that all the houses are different and every homeowner has different requirements. That is why our professionals treat each case differently, offering specific solutions and attention to detail. 7) We only offer honest solutions. If a patio door can be repaired then we will repair it. Never will we ask you to replace it and get over-charged. 8) Our experts offer timely services. 9) Next Glass Works is one of the best patio door repair and installation company in WASHINGTON DC. So, if you have a problematic patio door or you rethinking of installing a new one. Don't get hopeless, we are here to help you. Just call 703-717-8780   to book an appointment. We are open seven days a week and also available in an emergency. With prompt service, fair prices and knowledgeable professionals, Next Glass Works guarantees 100% customer satisfaction. Call 703-717-8780 to avail of our varied services. We are waiting!
Commercial window glass repair
Commercial Glass is significant for commercial foundations, yet there is a lot of issues that a property owner may experience with regards to the glass. Some are burning through many dollars just to change a wrecked glass, which is an after-effect of burglary. Here, we will clarify to you how a commercial glass repair and replacement services can be advantageous for somebody who owns a business foundation. Browsing through this article will enable you to decide if you must employ a professional company for the job in Washington DC.
The times of the mold and mildew covered shower drape are numbered in the present contemporary bathroom. The cutting-edge property holder requests a bathroom that is more perfect a hygienic and stylish. A shower room that will create an impression of design and style, while simultaneously giving a situation that is free of disorder or potentially illness-causing microorganisms and shape. What's more, the one thing that will convey on these requests of development is shower door glass repair and replacement.
equity form Free onsite estimate available with service!
Areas We Serve
Alexandria
Clifton
Haymarket
Arlington
Dulles
Herndon
Annandale
Dumfries
Leesburg
Aldie
Dunn Loring
Fall Chruch
Lorton Manassas
Ashburn
Fairfax
Burke
Fairfax City
Manassas Park
Bristow Catlett
Fairfax Station
McLean
Merrifield
Centreville
Mount Vernon
Chantilly
Great Falls
Gainesville
Newington
Northern Virginia
Accokeek
Davidsonville
Kensington
Bowie
District Heights
Lanham
Bethesda
Fort Washington
Gaithersburg
Laurel
Beltsville
Germantown
Montgomery
Capitol Heights
Glen Echo
Occoquan Oxon Hill
Chevy Chase Clinton
Greenbelt
Potomac
Collage Park
Garrett Park Hyattsville
Riverdale
Southern Maryland